Music
When you play music with your friends, you share something... you grow closer.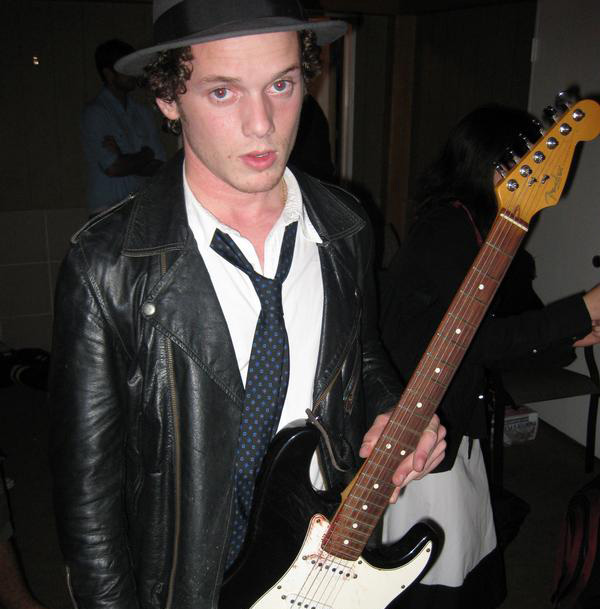 Music
"I [play music] because I love what I do so much, and acting is incredibly important to me — just the involvement in it, and the sort of mental and spiritual involvement in it … when it's not there, I need to do something that at least sort of mirrors that. Music does that, in a way."  — Anton Yelchin
Anton grew up in a home where music was valued, and where his parents introduced him at an early age to the Beatles, BB King, and Ray Charles; and he listened to Stravinsky, Beethoven, Tchaikovsky, and Mozart from age 3.
His early film appearances led him to start playing music himself – acoustic blues guitar after appearing in A Man Is Mostly Water (age 9), and piano after Sir Anthony Hopkins introduced him to "Moonlight Sonata" during the production of Hearts In Atlantis. Over the next 15 years, Anton would write just over 100 songs (14 of which are on the "Love, Antosha" Official Soundtrack).
Anton found a home base in his love of the blues, and was heavily influenced by the work of Mississippi John Hurt, Willie Dixon, Lightnin' Hopkins and Skip James (which led him to learn the harmonica). He was a big fan of Pete Doherty & The Libertines; of American punk like The Gun Club, The Dead Kennedys, and Bad Brains; and he loved the classic rock of Bruce Springsteen and his all-time favorite, Bob Dylan.
When not playing live music with his band The Hammerheads, Anton was an experimental, innovative creative force; working with feedback, reverse playbacks, drum machines, keyboards, and toying with a new dirty sound that he called "sludge". He recorded ambient noises and dialog into a cassette tape machine that he always carried with him, massing them into a personal collection he called The Pleasure Tapes. And at age 14, he created a surprising, experimental song cycle entitled The Lear.
Music was an additional creative way for Anton to express his art … another fold in the beauty of Anton.  We're excited that fans around the world now have the opportunity to see this side of Anton's creativity.
We hope to share more of his music with you in the years to come.