Music
When you play music with your friends, you share something... you grow closer.

The Hammerheads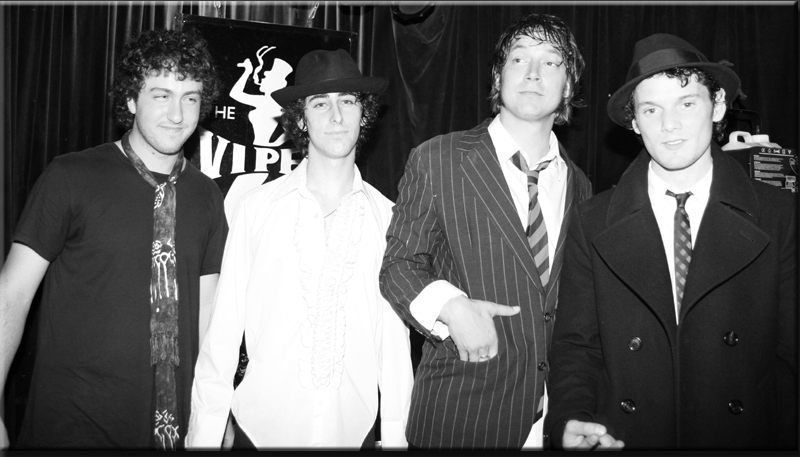 The Hammerheads were a punk rock band made up of Anton Yelchin (rhythm guitar, bass, vocals), Ryan Dean (drummer and childhood friend of Anton), Darian Campbell (lead guitar), and David Glowacki (guitars, vocals, harmonica, vibraphone and bass). A love for blues, togetherness and creativity bonded these young men together – and the new sound was electric, fresh, and LOUD.
While Anton was away working on films, he was always writing songs – "stems of song-inspiration" – that he would return to LA and share with the boys. Ever prolific, he often brought 4 new compositions to each jam session! The songs were always good; with creative, insightful, and often funny lyrics.
Anton always shared and included his musical creations with the boys and his family… showing his evolving love of art through music. Although Anton never thought of himself as a traditional singer or musician, his creative talent always inspired his bandmates to be the best that they could be – to write more, to create more, to perform more.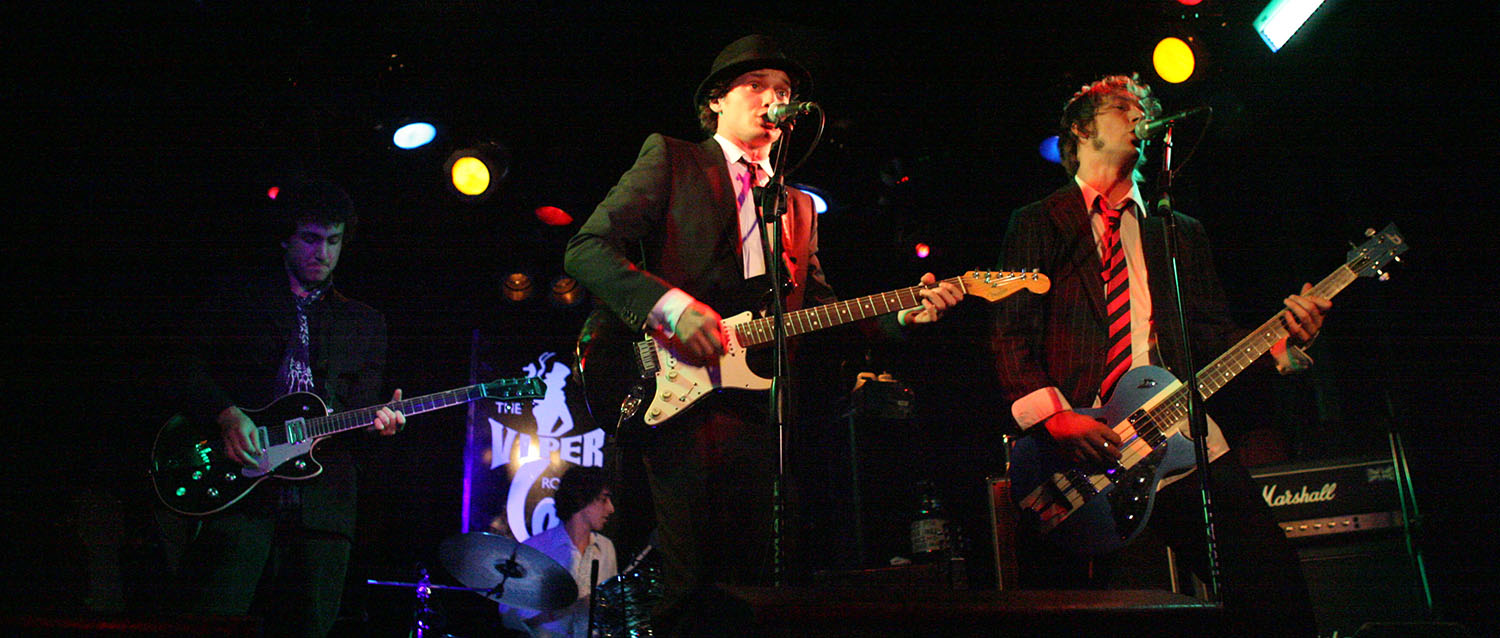 The band played various legendary clubs in the LA area – The Viper Room, The Roxy, The Knitting Factory, Les Deux, Cozy's Blues Bar, Silverlake Lounge, house parties in Isla Vista at UCSB, and also small art shows in downtown LA. The band also played under various pseudonyms – The Hammerheads Hollywood, Head, and Harry Fabian and the Hustlers. At times special guests sat in for recording sessions, including Ian Cripps, Nigel Mogg, Nick Jones, and Flannery Lunsford.
Their music was recorded in various locations from 2009 – 2016. They rehearsed at Haskell Studios in Van Nuys, in the shadow of the Budweiser Beer Plant; and it was here they recorded songs like "Nail Me Down", "Silent Pictures" and "Come on Down". Time was generously given to the boys to record at MC Studios, owned by Darian's father, renowned producer and guitarist Mike Campbell — "Head on Fire", "Wooden Leg" and the other high-definition songs from Love, Antosha came from these sessions. Lastly, Anton recorded several tracks on his laptop and personal hand-held 2 track tape recorder ("Golden Rifle", "Mama, I'll Play the Blues For You", and the transcendent "The Sun Shines Below Me").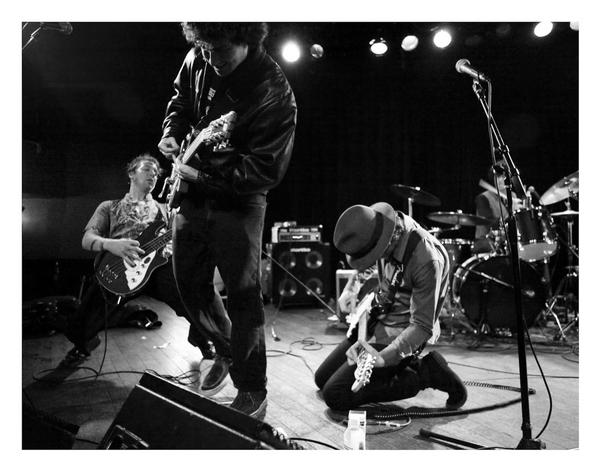 Everyone who played on the "Love, Antosha" Official Soundtrack had the luxury of playing next to Anton, and I'm so happy the world gets to hear and see this beauty. I'm grateful to every musician who lent their time and talent; and to producer Chris Seefried for his skill, passion, and dedication in bringing these songs to the world.
Dave Glowacki o/b/o The Hammerheads
August 22, 2019
"The thing I love most about playing [music] with my friends is being with my friends in that moment. … Youth culture is so orientated on commodifying a moment and projecting it as a part of your identity, as opposed to just living that moment. Which is really the beautiful thing about playing music with your friends: Hanging out and making music and playing these crazy shows and seeing people fall down and eat shit — you know what I mean? That's what punk music is. That's what's beautiful about it."
"If you go to a punk show, and you're there with actual kids who are there for the music, a lot of those kids don't have their phones. They're in the pit, being silly. That's the really beautiful part of that music. Its aggression is meant as a release. … You just want to lose yourself in energy." — Anton Yelchin